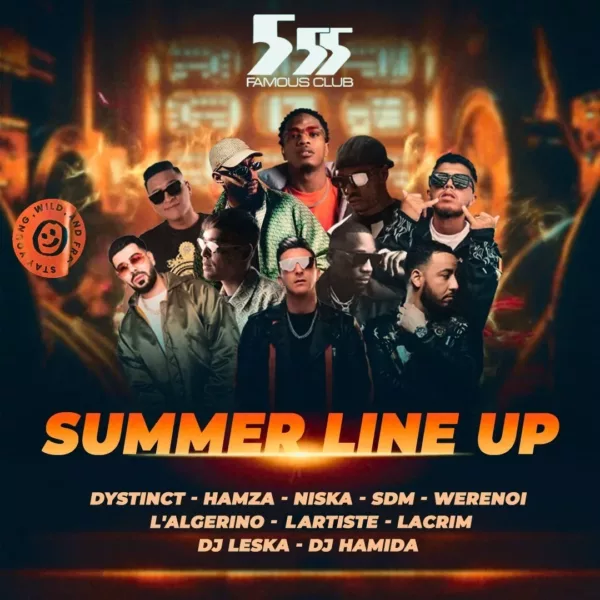 The Hottest Summer Lineup of 2023 at 555 Famous Club: A Showcase of Legends and Rising Stars
As the scorching sun casts its golden rays upon the city, music enthusiasts are eagerly awaiting the most anticipated event of the season: the summer lineup at the renowned 555 Famous Club.
This year, 555 Famous Club has curated a sensational showcase of talent, featuring an array of esteemed artists and promising newcomers, promising to make it an unforgettable summer for music aficionados.
The best showcases of the summer
As the temperature rises and the beats drop, the 555 Famous Club will transform into an electrifying haven for music enthusiasts. The summer lineup of 2023 promises to be an exceptional showcase, featuring a mix of legends and rising stars, each bringing their own unique flair and energy to the stage. Whether you're a fan of soulful melodies, fiery rap verses, or infectious beats, this event will undoubtedly cater to all music tastes.
So, mark your calendars, because this is one summer event you won't want to miss. Come join us at 555 Famous Club and be part of the unforgettable experience as we celebrate the best showcase of the summer, featuring some of the most talented and diverse artists in the industry!